Marcel Breuer, Collage ein bauhaus-film. fünf jahre lang, 1926
in: bauhaus. zeitschrift für gestaltung, Nr. 1, 1926
Bauhaus-Archiv Berlin, © Thomas Breuer.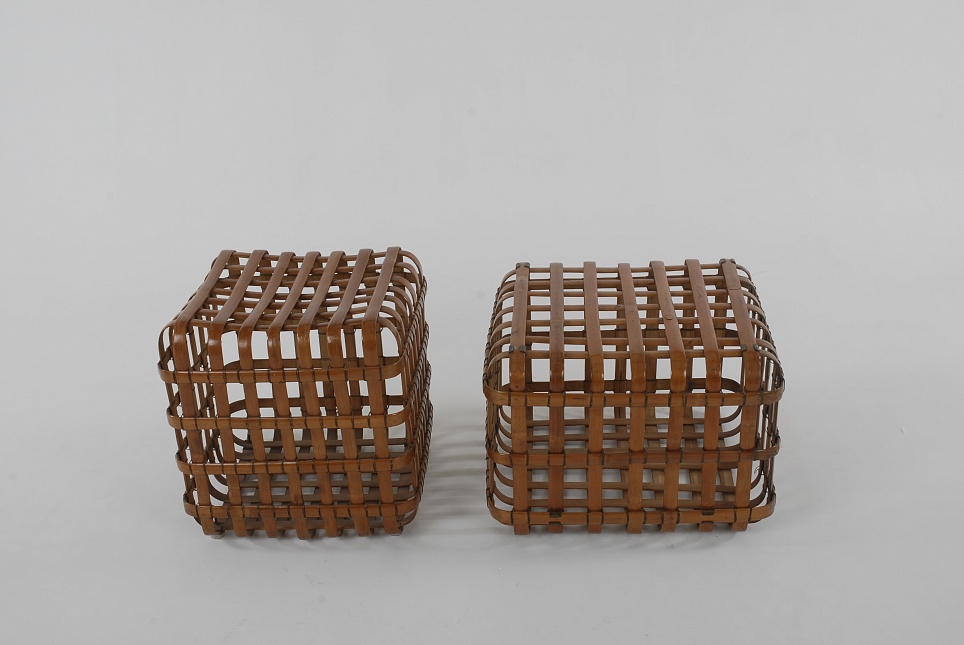 MP Ranjan, Bamboo Cube, no date, NID, FID storage + KMC Prototype.
Unknown Photographer, Photo of a Chinese woman
with tubular steel chair, ca. 1930s–40s
China Design Museum of CAA, Hangzhou.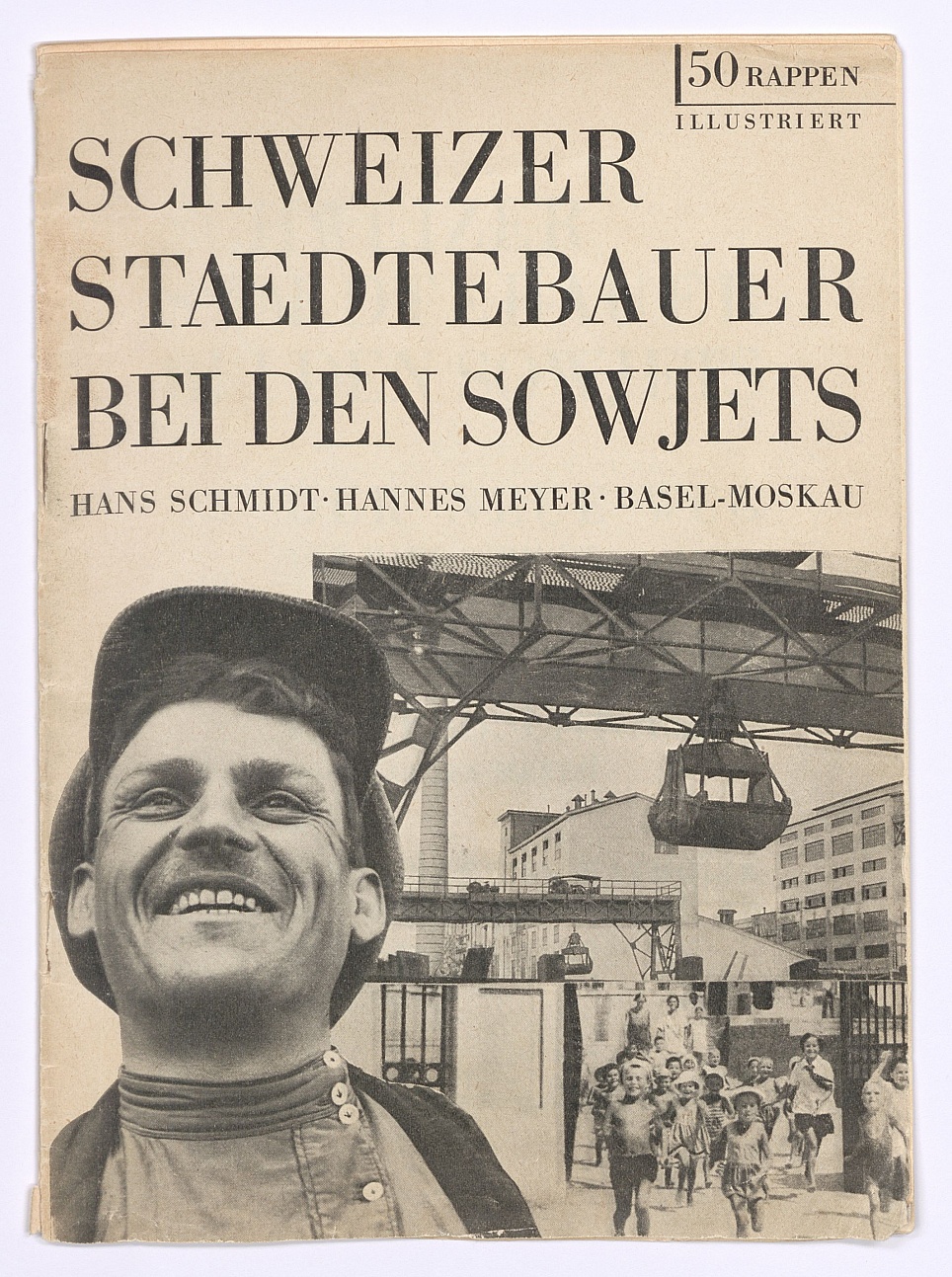 Schweizer Staedtebauer bei den Sowjets, magazine cover
Hannes Meyer Estate, gta Archiv / eth Zürich.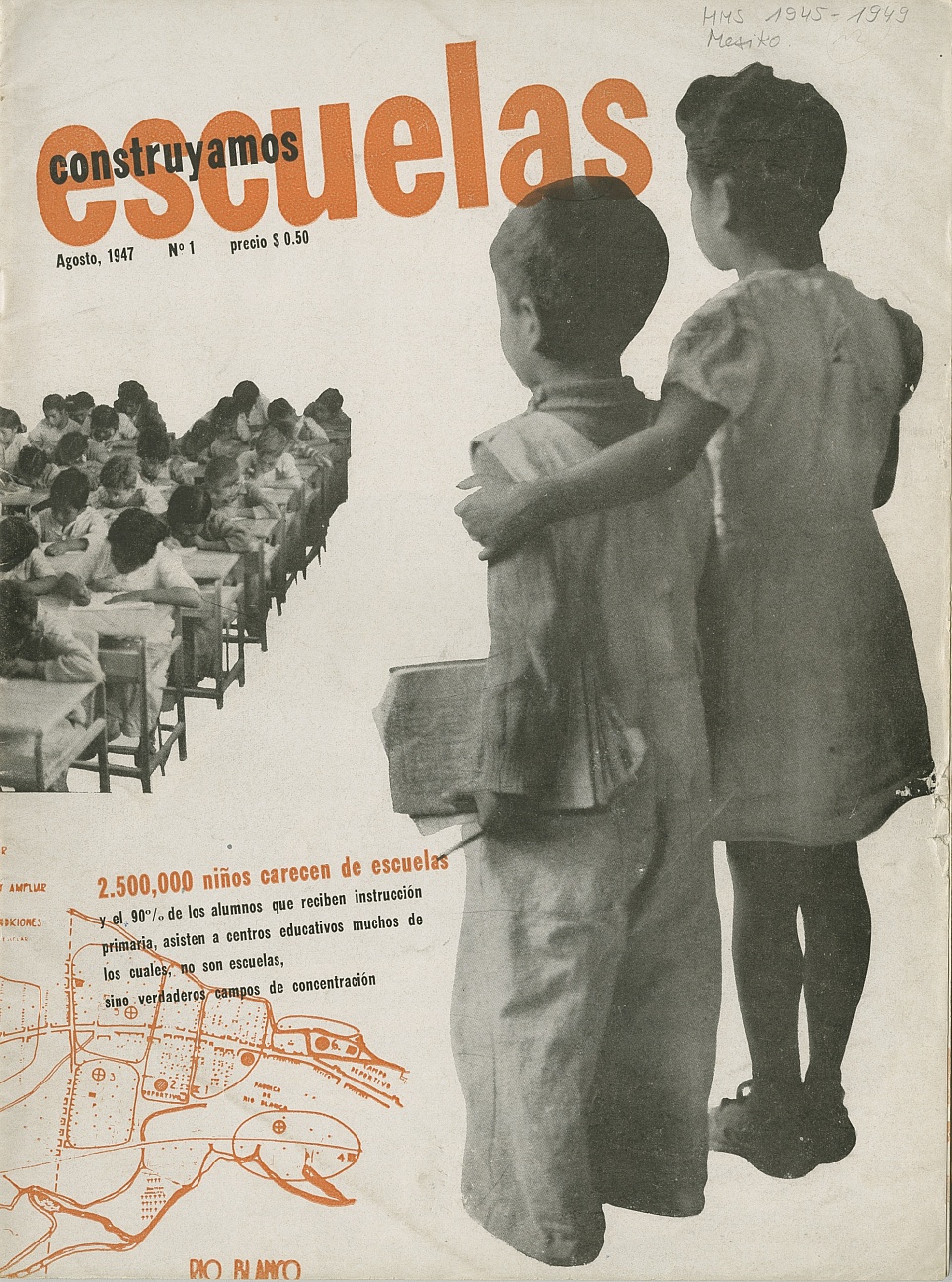 Construyamos escuelas, 1947, magazine cover
Hannes Meyer Estate, Archiv der Moderne, Weimar.
Miguel Lawner, Esquema de relaciones – esquema de circulación,
student exercise by Miguel Lawner for a class of Tibor Weiner at the University of Chile, 1946
© Miguel Lawner Archive.
Shanghai urban planning and design institute, The Explanatory Drawing
of "urban plan" made by Shanghai Urban Planning Commission Secretariat,
1940s, Private collection, © unknown.
Konrad Püschel, Site plan of Hamhung, 1956
© Stiftung Bauhaus Dessau.
University of Ife in Ile-Ife, Nigeria by architects Arieh Sharon and Eldar Sharon
© Yael Aloni Collection.
Lotte Stam-Beese, Studies for the region Rotterdam-Capelle aan den Ijssel, no date.
© Het Nieuwe Instituut StaB t79–1.
Ausgangspunkt für das Kapitel Moving Away ist Marcel Breuers Collage ein bauhaus-film. fünf jahre lang, die in der ersten Nummer der Zeitschrift bauhaus 1926 erschien. Breuers konzeptueller "Filmstreifen" zeigt die gestalterische Entwicklung des Stuhldesigns – vom handwerklichen Objekt zum industriellen Prototyp bis in eine Zukunft hinein, in der das Objektdesign verschwindet. Moving Away untersucht, wie sich Designdebatten am Bauhaus in der ersten Hälfte des 20. Jahrhunderts entwickelt und im Kontext unterschiedlicher sozialer Bedingungen und Geografien verändert haben. Im Fokus stehen Fallbeispiele aus der Sowjetunion, Indien, China, Taiwan, Nordkorea und Nigeria: Anhand von Archivalien, filmischer Recherche sowie künstlerischen Arbeiten erkundet Moving Away, wie das Bauhaus sich im jeweiligen sozialen, kulturellen und politischen Kontext entwickelte.
Angesichts des Aufstiegs der NSDAP verließen in den 1930er-Jahren etliche Lehrende und Studierende des Bauhauses Deutschland. Wie wurden die Designvorstellungen und die darin enthaltenen Anforderungen und Ansprüche des Bauhauses in anderen Gesellschaften aufgenommen und wie realisierten und veränderten sie sich in der Diaspora? Bereits 1930 beantragte Hannes Meyer, der zweite Direktor des Bauhauses, nachdem er aufgrund seiner Solidarität mit dem kommunistischen Studentenwerk von den erstarkenden rechtskonservativen politischen Kräften Dessaus als Bauhausdirektor entlassen worden war, bei der sowjetischen Botschaft seinen Einsatz in Moskau. 1931 folgten ihm sieben ehemalige Studierende – von denen viele Stalins "Kriegskommunismus" zum Opfer fallen sollten. Die Chance und Hoffnung, in dem noch jungen, sich industrialisierenden Staat avantgardistische Städte in einer bisher unvorstellbaren Größe zu realisieren, geriet bald mit der offiziellen Doktrin des Sozialistischen Realismus und der Mangelwirtschaft in Konflikt. Die neue geopolitische Konfliktlage – bedingt durch die Diktaturen Hitlers, Stalins und Mussolinis – wurde auch auf dem 4. Congrès Internationaux d'Architecture Moderne (CIAM) 1933 deutlich, wo unter der Leitung von Walter Gropius und Le Corbusier Ideen zum internationalen Urbanismus diskutiert wurden.
In den USA, wohin Walter Gropius 1937 auswanderte, wurde das Bauhaus zu einem Inbegriff für Freiheit und Demokratie. Gropius unterrichtete in Harvard eine Reihe internationaler Studierender, so auch angehende Architekten aus China wie Henry Huang und Ieoh Ming Pei. Gropius begann durch diese Kontakte universelle Gestaltungsprinzipien der Moderne und des Bauhauses zu hinterfragen. Als er für einen Campus-Entwurf in Schanghai unter Mitarbeit von Pei mit asiatischen Ideen der Landschaftsgestaltung konfrontiert wurde, lehnte er diese zunächst ab, verstand aber bald, dass asiatische Raumkonzepte helfen konnten, die Architektur der Moderne weiterzuentwickeln.
Lehransätze des Bauhauses können bis in den Lehrplan der 1961 gegründeten Indian National Institute of Design (NID) in Ahmedabad verfolgt werden. Dort wurden sie im engen Austausch mit Lehrenden der HfG Ulm im Rahmen einer Initiative der Regierung zur Verbesserung des Lebensstandards des Landes in den Lehrplan integriert. Am NID sollte Produktdesign als ein Katalysator für wirtschaftliches Wachstum helfen, die Bedürfnisse der überwiegend armen, ländlichen Bevölkerung zu berücksichtigen. Designer*innen versuchten, sich das technische Wissen, das auf dem Subkontinent über Jahrtausende entwickelt worden war, zunutze zu machen. Das Ende des Zweiten Weltkriegs und das des europäischen Kolonialismus, die globalen Unabhängigkeitsbewegungen und die neue Weltordnung der Blockfreien Staaten im Kalten Krieg wirkten sich international auch auf Architektur und Designprojekte aus. Dies wird unter anderem sichtbar an der vom israelischen Architekten und Bauhausabsolventen Arieh Sharon zwischen 1960 und 1980 im Auftrag der westnigerianischen Unabhängigkeitsregierung entworfenen Universität in Ile-Ife. Auch heute dient die Obafemi Awolowo University ganz im Sinne ihrer ursprünglichen Entwurfsidee als emanzipatorisches Lernumfeld.
Moving Away wurde 2018 mit dem China Design Museum (Hangzhou), dem Garage-Museum for Contemporary Art (Moskau) und 2019 dem Haus der Kulturen der Welt (Berlin) realisiert, in Zusammenarbeit mit Suchitra Balasubrahmanyan (Neu Dehli), Tatiana Efrussi (Moskau), Thomas Flierl (Berlin), Anja Guttenberger (Berlin), Eduard Kögel (Berlin), Daniel Talesnik (Santiago de Chile/München), Gao Yuan und Zoe Zhang (Hangzhou).